Three Examples of Segmentation from Studies in the Public Domain


Example 1 - Consumer Segments
From a Study Funded by the Department of Homeland Security (DHS) on Consumer Concerns over Terrorism to the U.S. Food Supply Chain. Primary issue - how can DHS reach out to different consumer types in a time of crisis?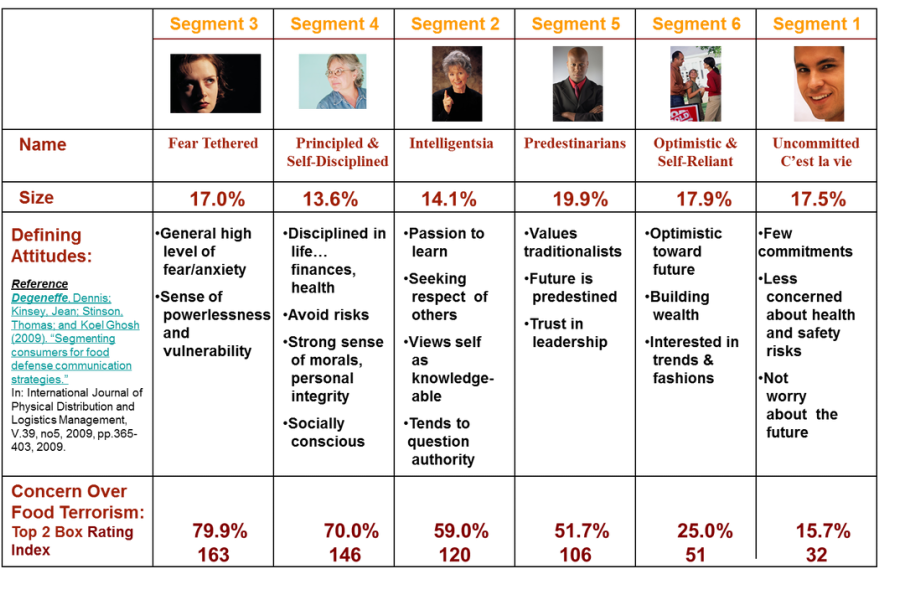 Example 2 - Need States
From a Study Funded by the USDA Focusing on Women's Eating Occasions. Primary issue: Provide dietitians with insights for crafting relevant weight intervention strategies based on the situational eating needs of women.
Example 3 - Business to Business Segments
From Project MOSAIC, a Segmentation of Food Service Operators - Developed in Conjunction with and Available on a Syndicated Basis through Product Evaluations Inc. (708) 482-7750.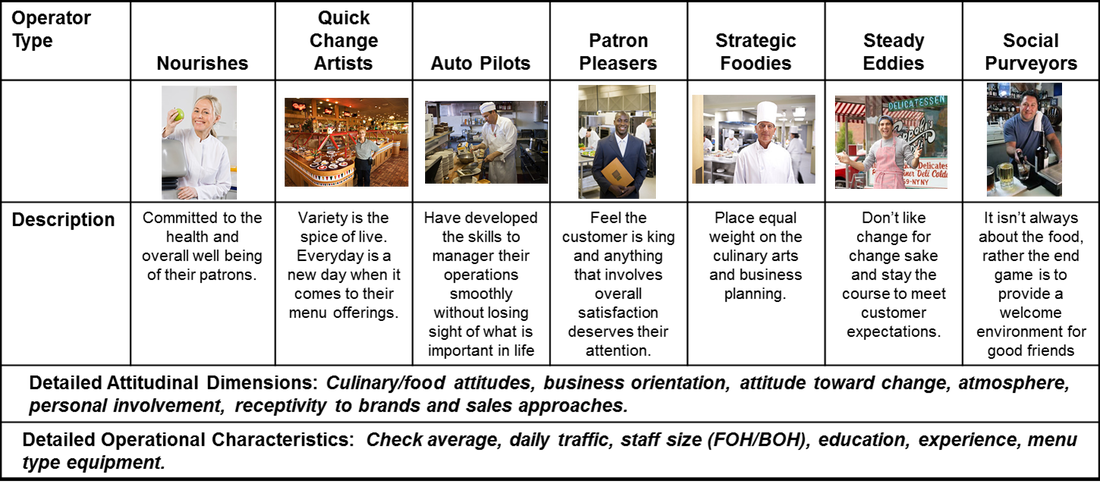 Applications

Sales:
Sizing up customers and using targeted approaches
Calling on specified customers with preplanned (need based) tools
Database development/CRM initiatives
Leading meaningful strategy discussions with distributor partners

Marketing:
Brand positioning
Portfolio management
Communication strategy and media approaches
Category and new product insights.

Innovation & Corporate Strategy:
Targeted Ideation
Attitudinally based new product development
White space identification
Sales/marketing organization (structure, staff, support)